The Hill has this report as Obamacare Sprints Across The Finish Line...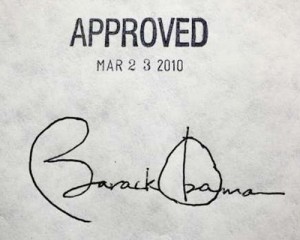 The end to this year's ObamaCare signup season at midnight on Sunday is expected to add more than 11 million people to its rolls, putting the administration ahead of its own expectations.

While the second year of ObamaCare has been just as high-stakes as last year, the enrollment drive has been met with far less fanfare.

The drive was rarely splashed on front pages and was touted by few big-name endorsements, until the president's last-minute 

BuzzFeed hit

 this week that has already tallied more than 25 million views.

Healthcare advocates say the quieter enrollment period – largely devoid of politics  – has been good news for ObamaCare.